Leading a chapter for the American Red Cross isn't always a desk job, as Brian McDaniel well understands.
McDaniel, executive director of the Romeoville-based American Red Cross Illinois River Valley Chapter, is on a two-week deployment to Florida with Red Cross volunteer Chuck Massaro from Wheaton.
McDaniel and Massaro left Saturday morning in one of the Red Cross emergency response vehicles to join other volunteers helping with Hurricane Ian recovery efforts. They drove through Georgia on Sunday and made their way to their staging point near Orlando on Monday.
On Tuesday and Wednesday, McDaniel and Massaro delivered food and water to Polk County. They expect to be posted to Fort Myers, Lee County, by the end of the week.
On Tuesday, they were on the ground in Polk County, Fla., delivering water and ready-to-eat meals to areas that needed it most, McDaniel said. Meals came in 36-meal family packs — four breakfasts, four lunches, four dinners — that could feed a family of four, Massaro said.
On Wednesday, they delivered more than 1,000 meals in less than two hours to a fixed location where residents met them, McDaniel said. He said "things are very fluid" with shelters and food distribution centers and volunteer schedules change as conditions and needs change.
"We are the first boots on the pitch, so we expect chaos and have to be flexible," McDaniel said.
[ Area Red Cross explains how to help Hurricane Ian relief efforts ]
McDaniel said the storm didn't do as much damage in central Florida as it did in other parts of the state. He said he and Massaro saw a lot of tree and root damage.
But he and Massaro also went to underwater RV parks, with people clearly in need. Some of these people lost electricity – and therefore all their food – twice, because they had restocked their refrigerators once the power was restored.
Massaro said he and McDaniel not only provided direct services to people, but reported back to headquarters on the extent of the needs, whether more or less help was needed and how much food and water they had. distributed, they said.
"We provide our management at HQ with an understanding of 'Hey this area is a lot worse than you think' or sometimes it's the other way around – 'Hey this area isn't as bad as we thought' – so it helps them plan," Massaro said.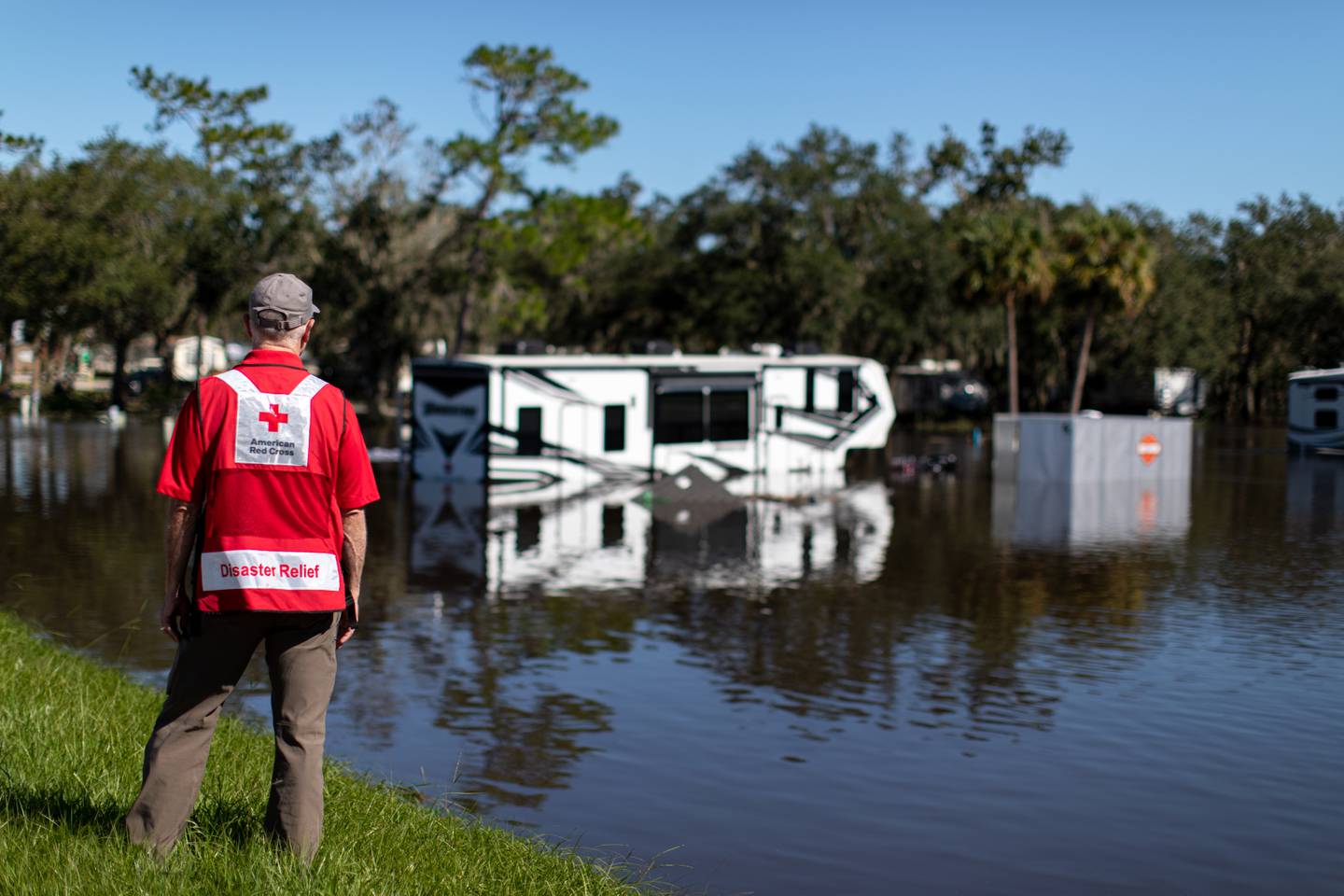 McDaniel said that while providing food and shelter is a volunteer's primary role, he also assesses whether other interventions are needed. It could be financial or even emotional support, he said.
Once he and Massaro reach Fort Myers, where several kitchens are already operational, they will be assigned a kitchen. Then they will load their vehicle with meals from that kitchen and deliver them, McDaniel said.
Massaro said he and McDaniel could go to a fixed location, such as a church, community center or city hall. At other times, he and McDaniel will simply drive around neighborhoods looking for needs, even announcing their presence over a loudspeaker, McDaniel said.
"You can usually tell they're in need because we can see a lot of damage," Massaro said. "We go up and down the streets to announce our presence."
McDaniel said he and Massaro would typically stay in staffed shelters overnight, which could be at a church or school. Or they might even end up sleeping in the vehicle. It all depends on the situation, McDaniel said.
"We remain essentially on the same terms as those affected," McDaniel said.
McDaniel said he has been deployed to disaster areas three times since becoming executive director of the Illinois River Valley chapter of the American Red Cross in 2019.
He traveled to Louisiana in the summer of 2020 to help those affected by Hurricane Laura. Then he and Massaro traveled to Louisiana in September 2021 to help recovery efforts after Hurricane Ida.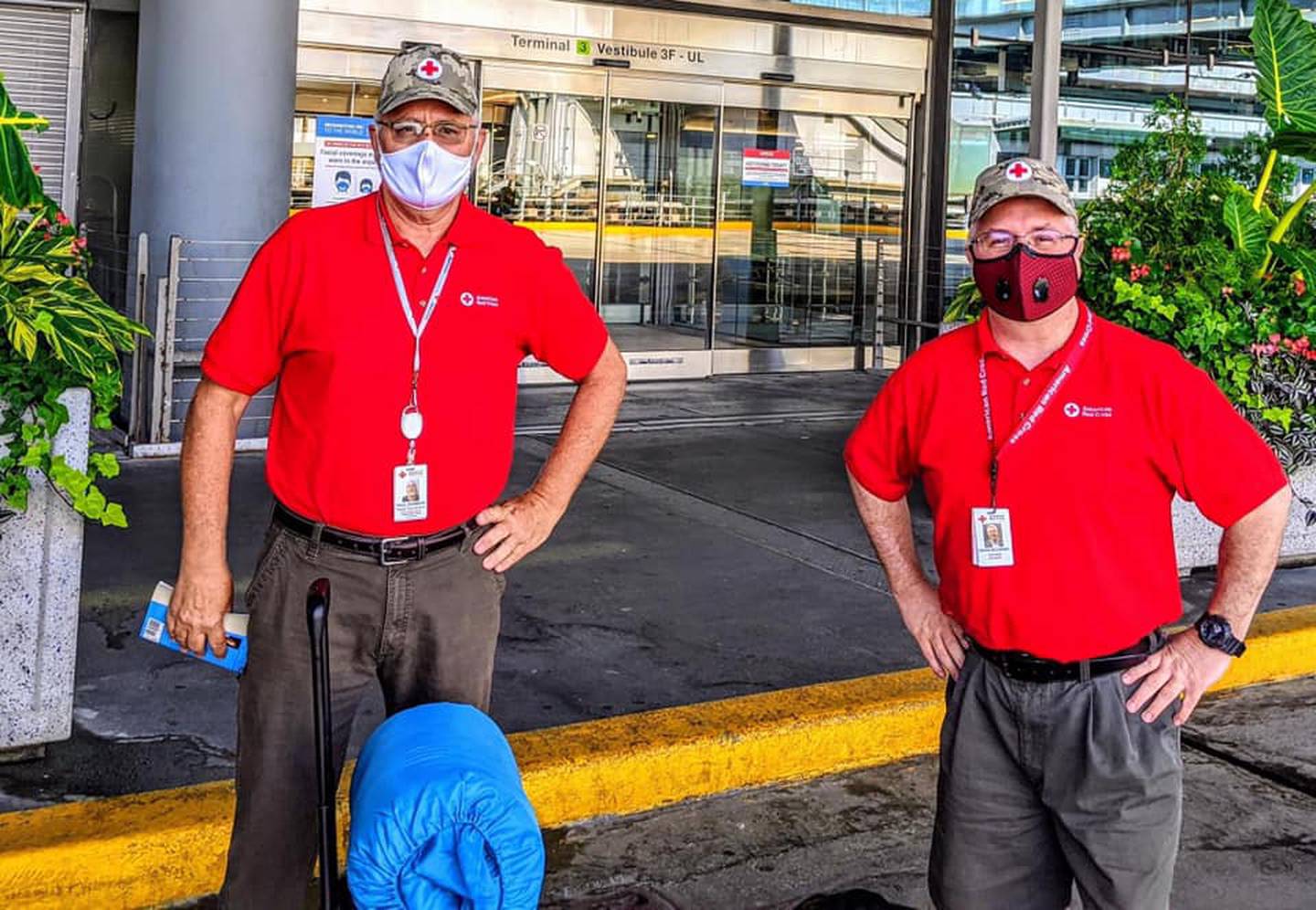 McDaniel is the former assistant treasurer and chief investment officer of the Will County Treasurer's Office, according to the Red Cross.
Connie Esparza, communications manager for the American Red Cross Illinois Region, said Massaro became involved with the Red Cross in 2020. Massaro helped set up shelter for those affected by the tornado in Woodridge and Naperville in the summer of 2021.
Esparza said Massaro also volunteers with the Red Cross' "Sound the Alarm" program, installing smoke detectors on weekends when he's not helping the city's disaster action team. Red Cross, Esparza said.
Massaro said he was grateful to have the time and resources to help.
"I'm just happy to have the opportunity to give back not just to my community, but nationally," Massaro said. "I'm grateful for that."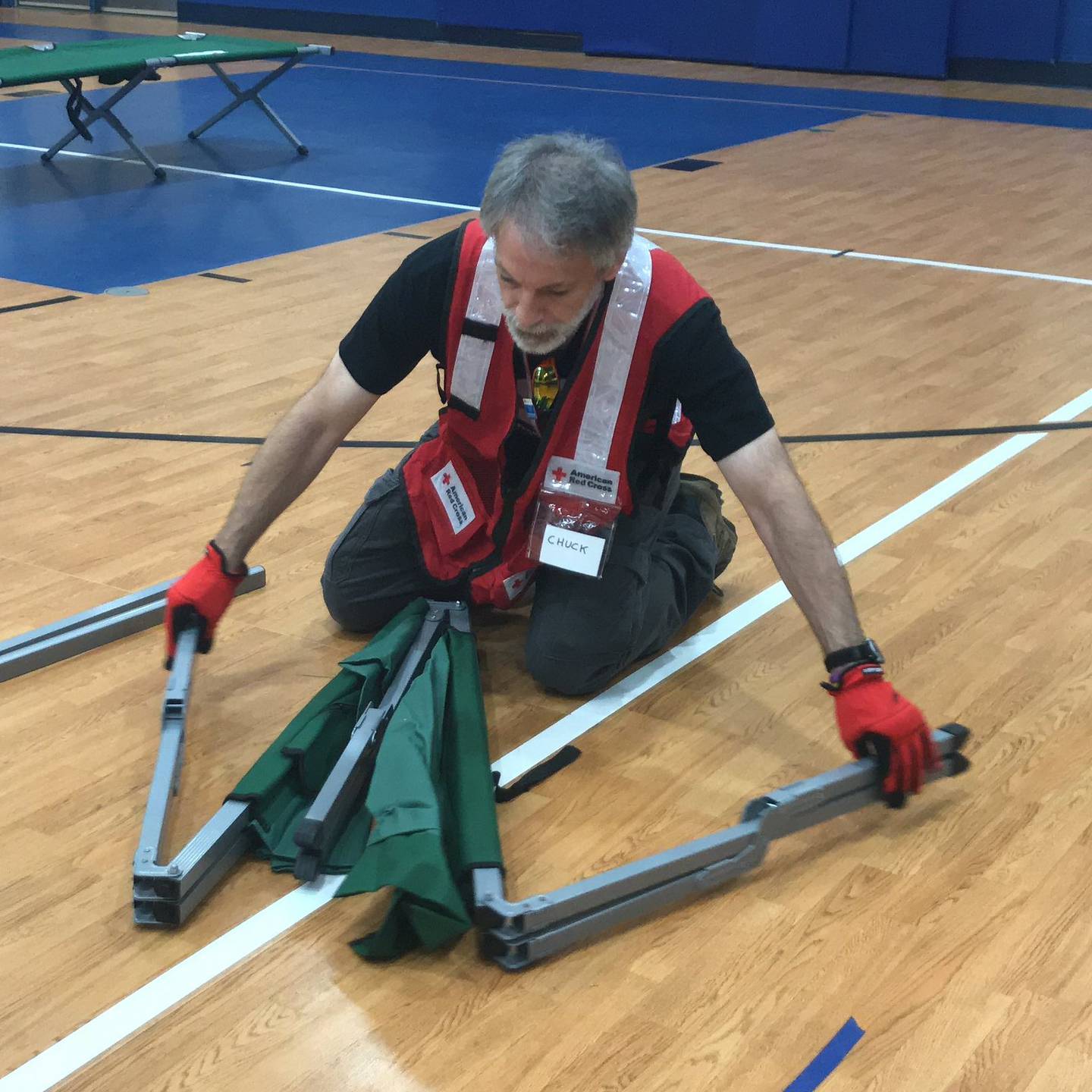 McDaniel said he was honored to contribute to the efforts, especially in conjunction with the Red Cross, which has been a global movement for more than 140 years, he said.
"It's humbling to serve these people who are going through some of the toughest days of their lives," McDaniel said. "Being able to be a part of their recovery is unique and humbling, and I'm sure Chuck feels the same. It's special work, but we need more people to do it.
Massaro said volunteering for the Red Cross does not necessarily mean being deployed to help hurricane victims. This means filling volunteer positions across the country now that so many local volunteers are deployed.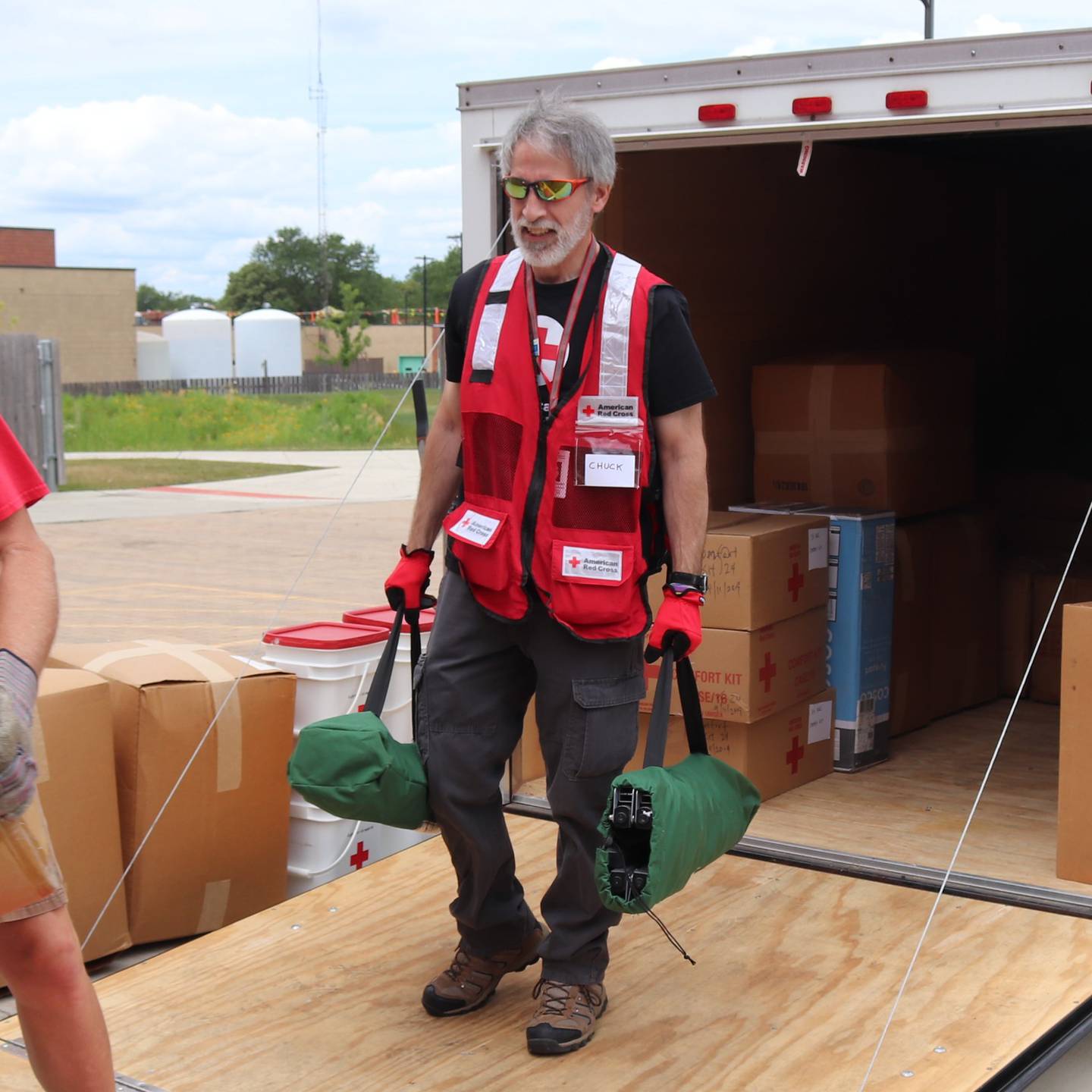 McDaniel also stressed the need for donations and blood, especially with the cancellation of blood drives in areas affected by Hurricane Ian. The Red Cross said 1,000 blood and platelet donations were not collected as a result.
To donate financially, donate blood or volunteer, visit redcross.org.