The head of the Iranian pharmaceutical group Barkat signed an important agreement during his recent visit to Nicaragua to facilitate cooperation between Tehran and Managua in the field of health care through the export of Iranian medicines and medical equipment to this country. Central American countries.
During the ceremony, which was attended by Akbar Borrandegi and the executive director of the Institute of Social Security of Nicaragua, Roberto Lopez, the managing director of Barkat Pharmaceutical Group said that Iran had 41 years of experience in the medical field and was ready to transfer his knowledge to Nicaragua. .
He added that Iran has 130 pharmaceutical companies, 75 factories producing raw materials for medicine and more than 100 medical distribution companies.
Borrandegi added that the country also attaches great importance to training the workforce in all medical and health-related fields.
Lopez, for his part, praised the achievements and experiences of Barkat Pharmaceutical Group.
He added that the cooperation between the two parties has led to the signing of contracts with the aim of facilitating access to high-quality Iranian medicines and medical equipment.
The Nicaraguan official added that his country was also ready to cooperate with Iran to build a pharmaceutical company in Nicaragua.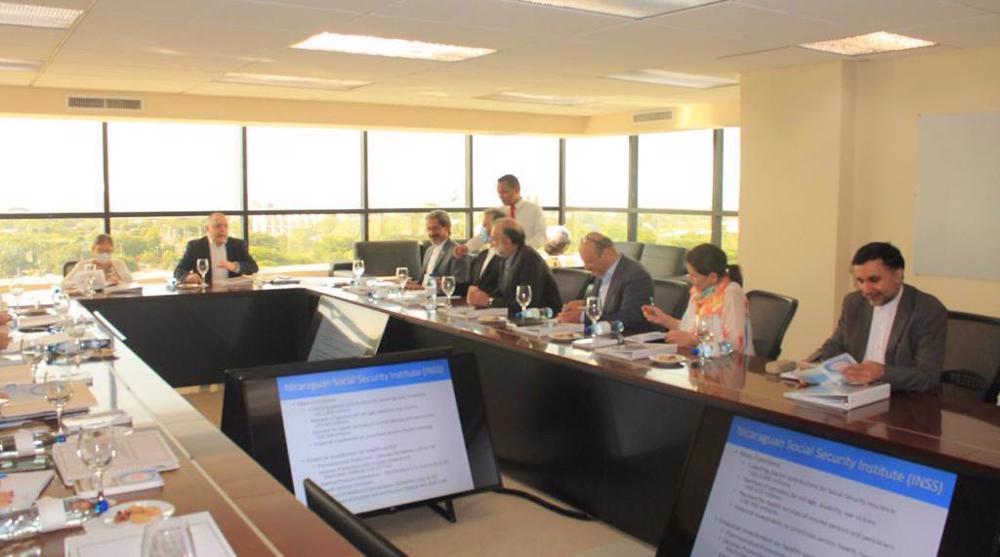 Meanwhile, the Nicaraguan president's adviser, Laureano Ortega Murillo, said at the ceremony that Iran and Nicaragua have common goals. He stressed the need to strengthen strategic cooperation between the two countries, especially in the field of health.
Dr. Maria Riez, another participant in the ceremony, thanked the Iranian pharmaceutical group Barkat, saying that priority for the production of medicines should be given to the medicines most used in Nicaragua and necessary to promote family and social health.